Meet the Owners
Home /

About Us /

Meet the Owners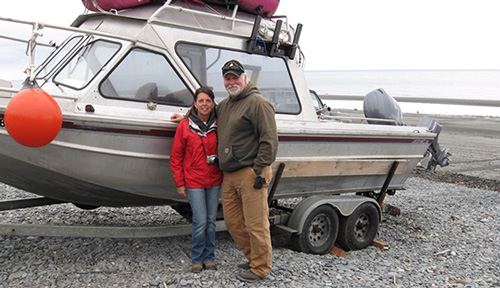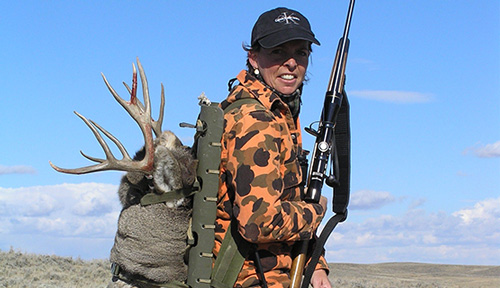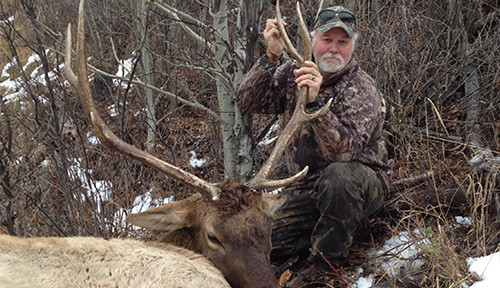 Meet the New Owners
Jan and Wayne Woods are native to Montana. Jan grew up on a farm with three brothers where hunting and fishing were a part of everyday life. She has hunted all types of big game animals. Her travels have taken her from King Salmon fishing in Homer, Alaska, to hunting Mouflon and Feral Goats in South Point, Hawaii. Jan has been co-owning and operating businesses since she was 22 years old, managing several other large businesses along the way. She has been the main bookkeeper/accountant at Glacier Fur for over 14 years, but her job duties go far beyond that. You can find her checking in freight, oiling or combing out a hide, boxing up your order or taking out the trash! She was a competitive head traveling soccer coach for 25 years, guiding 18 girls each year to master not only the skills of soccer but life. Jan has three girls, all of whom also own their own businesses.

While Wayne grew up in the city of Kalispell, rural life was not far away. Several summers were spent working at a local ranch, bucking bails and feeding cattle. Hunting and fishing were also a big part of his youth and adult years. While being either a carpenter or master mechanic most of his adult life, Glacier Fur has brought on many challenges itself in both of those areas. Problem solving, devising new innovative ways of doing things, thinking "outside" the box, a willingness to learn new things, research, and fabrication are several of Wayne's great strengths. Wayne is well known in the motorcycle world, having built several custom bikes. One adaptive bike was built for a major league baseball player who lost part of his arm to cancer. His work has been highlighted in several magazines. Wayne has two adult children who also love to hunt and fish.

If Jan and Wayne are not outdoors tending to horses that they pasture, the garden, chickens, dogs, cats, camping, hunting or fishing, or restoring old vehicles, they are spending quality time with their five grandchildren.

While the Tannery sold in January 2019, Bill's vast knowledge has been well noted over the last 10 years of working with him. It will be difficult to fill his shoes including his gift of gab and sense of humor, but the great customer service and awesome turn-around time will remain the same. Please shoot us an e-mail or "like" us on Facebook, if you have any questions or concerns and we will get right back to you. Thank you so much for your continued trust in Glacier Fur Dressing, a business that's been in the Valley for over 35 years.